Our Vision
Sandwell Adult and Family Learning Service (SAFL) is committed to providing the best possible opportunities for all learners. We want everyone to achieve his or her full potential and to enjoy what the Service has to offer.
The Curriculum Quality strategy is based on moving the whole Service forward in this commitment. Our shared vision being to:
Challenge, champion and celebrate the importance of learning for the social and economic well-being of individuals, families and communities.
To provide flexible pathways towards a skilled workforce and enable people to reach their full potential.
Equality and Diversity
Sandwell Adult and Family Learning Service is committed to promoting equality and celebrating diversity. We want every person to do well and enjoy their class. We will:
Treat you with respect.
Support you with your work in a safe place.
Celebrate your efforts and successes and help you if things don't go well.
Make sure that all facilities are as accessible as possible.
Make sure that our enrolment and assessment procedures are fair and that any barriers faced by learners are dealt with.
Make sure that harassment and discrimination are not tolerated.
Make sure that our staff are trained in disability awareness.
Create courses that reflect the needs of our diverse community.
Our Equality Policy can be viewed here.
Safeguarding
Sandwell Adult and Family Learning knows that it is important to keep the children, young people and vulnerable adults who come to our courses safe. SAFL has a legal and moral duty to support people who come to our courses and to support people where there may be risk. Safeguarding aims to keep children, young people and vulnerable adults safe from harm and to prevent harm.
Our Safeguarding Policy can be viewed here.
Prevent Strategy
Extremist organisations can develop and popularise ideas which create an environment conducive to violent extremism and terrorism. Exploring ideas, developing a sense of identity and forming views are a normal part of growing up but we recognise that, children/adults and young people can be exposed to extremist influences or prejudiced views, particularly via the internet and other social media. We will endeavour to help learners learn about different cultures and faiths (as directed by the Department for Education) and gain an understanding of the British values we share which are defined in the Governments 2011 Prevent Strategy as:
Democracy
The rule of law
Individual liberty
Mutual respect
Tolerance of those of different faiths and beliefs
By providing a safe environment we will support young people to express their views but also appreciate the impact their views can have on others. We will encourage learners to take responsibility for their actions and to understand that the use of violence to further any cause is intolerable. Staff will be briefed on the indicators of possible extremism and radicalisation and will refer any concerns to the Safeguarding Team immediately.
Quality Awards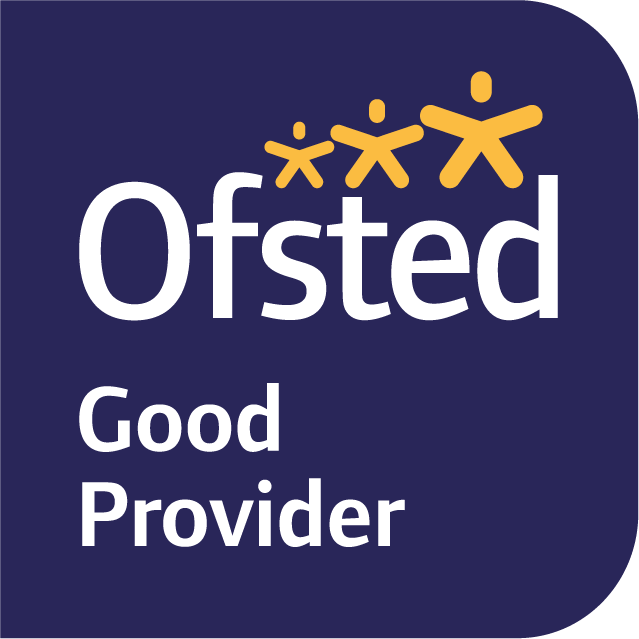 Ofsted inspected Sandwell Adult and Family Learning Service in January 2018 and made the following assessment;
| | |
| --- | --- |
| Effectiveness of leadership and management | Good |
| Quality of teaching, learning and assessment | Good |
| Personal development, behaviour and welfare | Good |
| Outcomes for learners | Good |
| Adult learning programmes | Good |
The Ofsted report listed the following strengths:
Senior leaders and governors have a clear stategic vision and provide good educational opportunities for the most disadavantaged learners in the local communities.
Leaders work well with local partners to broaden the range of courses. This widens their appeal and enables more learners to progress in their personal and working lives.
Staff place the welfare of learners at the heart of their work. Strong support enables a high proportion of learners to stay on course and achieve their aims.
Learners work very well together and treat each other with respect. They develop thier confidence, which helps them to try new approaches to learning. In turn, they improve their personal and social skills.
A matrix assessment was conducted in July 2019 with the service being awarded the Matrix standard for provision of Information, Advice and Guidance.
Venues
Please Note: All of our courses are currently suspended and any one of our centers or all three may be closed at any given time. During this Covid-19 outbreak we will be operting on reduced opening hours and will not be open to the public.
Temporary opening times:
9am - 4.30pm (Mon-Thu) and 9am - 4pm (Fridays).
In addition to our three main centres SAFL provides a rich and varied range of learning activities at over thirty venues in 6 different towns.
We are always interested to hear about new and potential venues in the Sandwell area to deliver our courses from. Please contact 0121 557 0837 or email us on contact_SAFL@sandwell.gov.uk if you would like to discuss your community venue with us.
| | |
| --- | --- |
| | Please be assured that, all our centres are fully accessible to wheelchair users and have wheelchair friendly toilet facilities. |
Alexandra Road
Tipton, DY4 7NR
T: 0121 557 0837
Huntingdon Road
West Bromwich, B71 2RP
T: 0121 556 7426
Ballot Street
Cape Hill, Smethwick
B66 3HH
T: 0121 555 6255
​​
Click Here
for help finding our centres.