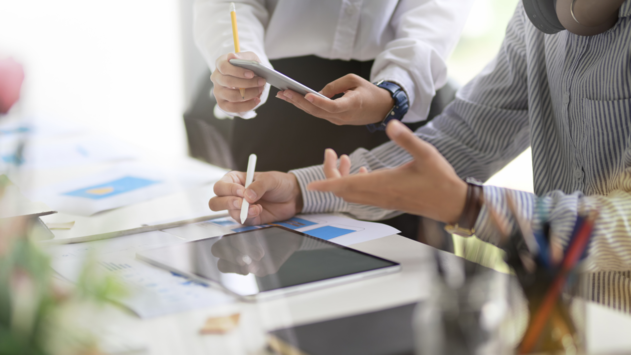 We run short professional CPD certified courses in areas such as leadership and management, fire safety, manual handling, digital skills, food safety, emergency first aid at work and more.
Most of our skills courses are fully funded by the West Midlands Combined Authority (WMCA), which means there is no charge to the employer or the individual studying them.
We also work with Sandwell businesses and employers to create bespoke training tailored to each individual business' needs. This can take the form of a one-off workshop or a longer training programme. Recent topics covered have included active selling training, Microsoft office training, such as MS Excel or MS Teams, customer service, mental health and wellbeing workshops.
Our Curriculum Programme Manager Tonia Green said we as an organisation feels privileged and well placed to support the upskilling of the residents of Sandwell.
"We appreciate that the pandemic has put enormous pressure on individuals, many have lost their jobs and now need support, encouragement and access to good quality teaching to reach their full potential," she said. "Job requirements, qualifications and competition in our borough are rapidly changing aspects of the workforce; at SAFL we have a passionate and experienced team who are waiting to open new doors to continuous and lifelong learning."
If you would like to find out more about our services for your Sandwell business, check out the full range of training courses offered at https://www.learnsafl.ac.uk/pages/home/online-courses.
To start a conversation about how SAFL can support your business' learning and development needs email contact_SAFL@sandwell.gov.uk with 'Business' in the subject line.
Creator: Scott L Published: 27 July 2021
BACK TO ALL NEWS