Please Note: All of our courses are currently suspended and all three of our centers are closed on government advice. During this Covid-19 outbreak you can reach us by contacting contact_safl@sandwell.gov.uk or by filling the form in here. We will try to get back to you as soon as possible but please note there may be a delay in responding to queries. Please use these methods to register your interest for courses starting in September 2020.
In addition to our three main centres SAFL provides a rich and varied range of learning activities at over thirty venues in 6 different towns.
We are always interested to hear about new and potential venues in the Sandwell area to deliver our courses from. Please contact 0121 557 0837 or email us on contact_SAFL@sandwell.gov.uk if you would like to discuss your community venue with us.
| | |
| --- | --- |
| | Please be assured that, all our centres are fully accessible to wheelchair users and have wheelchair friendly toilet facilities. |
Tipton College
Alexandra Road
Tipton, DY4 7NR
T: 0121 557 0837
Opening Times
Monday 9am - 5pm Tuesday 9am - 8pm Wednesday 9am-8pm Thursday 9am - 5pm Friday 9am - 4.30pm Saturday & Sunday - (Closed)
Hateley Heath FETC
Huntingdon Road
West Bromwich, B71 2RP
T: 0121 556 7426
Opening Times
Monday 9am - 7.45pm Term Time (5pm - School Holidays) Tuesday 9am - 5pm Wednesday 9am-5pm Thursday 9am - 5pm Friday 9am - 4.30pm Saturday & Sunday - (Closed)
Ron Davis Centre FETC

Ballot Street
Cape Hill, Smethwick
B66 3HH
T: 0121 555 6255
pening Times
Monday 9am - 8pm Tuesday 9am - 4.30pm Wednesday 9am-4.30pm Thursday 9am - 8pm Friday 9am - 4pm Saturday & Sunday - (Closed) ​​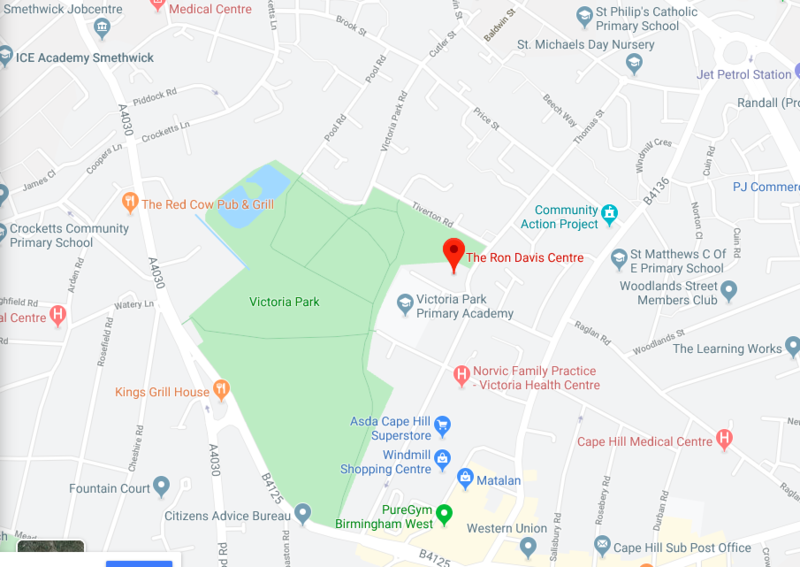 ​