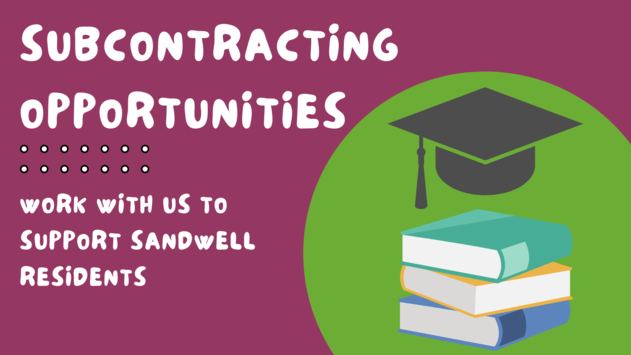 Partner with us to help the residents of Sandwell
We are currently seeking other organisations to work with us to provide education and training opportunities to those aged 19+ in Sandwell for the 22/23 Academic year.
Applications close on 10th June 2022.
Our priority focus areas for the 22/23 academic year are:
Learning designed to encourage a culture of sustainability, explore and raise awareness of environmental issues and adopt green practices.

Learning designed to move the individual towards employment or enterprise or to make positive changes to improve career prospects.

Digital skills – programmes which help learners use technology more effectively, including use of computers, digital cameras and phones; digital inclusion activities that help adults develop skills, confidence and gain access to technology and which seek to narrow the digital divide, particularly for older adults (50+) and those living in disadvantaged areas of Sandwell.

Health & well-being – includes learning which supports improved mental well-being; fitness such as yoga and dance as well as cookery courses that aim to help learners provide healthier meals for their families.

Programmes with an emphasis on work placements or voluntary work to enhance employability and/or community involvement (e.g. employability programmes with built in volunteer placements or community projects involving voluntary work).

Financial skills – learning which helps learners to understand and manage their own finances more effectively with budgeting skills and better awareness of income and expenditure.

Specialist range of provision for residents who need more support to access learning and include development of independence to help learners progress at home and in life.

Cultural studies – art or music history and appreciation, architecture, social, economic or local history, genealogy, languages.

Physical activity – gardening, yoga, walking, dance.
For full information and to apply visit https://www.learnsafl.ac.uk/pages/home/partnerships
We look forward to receiving proposals and to working with you next academic year.
Please note: As we are part of Sandwell MBC these opportunities are only available through the Sandwell Council Procurement system. The linked page above provides fuller details on where to go to register.
Creator: Scott L Published: 16 May 2022
BACK TO ALL NEWS