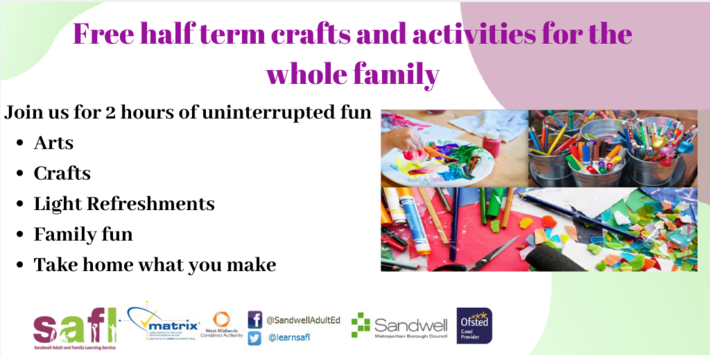 Sandwell Adult and Family learning invites you to join us for 2 hours of uninterrupted fun and activities for the whole family. Light refreshments will be provided free of charge and what's even better is you get to take with you what you have made.
So why not come and join us on
Friday 21 February 2020 12 pm - 2pm
at Jubilee Park Community Centre, Jubilee Park, Tipton.
To book your place please call:
0121 520 0234
Adults must bring ID with proof of name, address and date of birth on the day
Creator: Scott L Published: 22 January 2020
BACK TO ALL NEWS