Introduction to Beauty, Facials & Skincare
Course Details
This course will develop your knowledge of basic skincare & competency in completing a basic facial routine.
The benefits of this course
Regular attendance will help you to understand and demonstrate a basic skincare routine. You will assess your skin type and will have a better understanding of skincare products.
After completing this course, could I progress onto another course?
After completing this course you may wish to progress onto a level 2 Beauty Course. Your tutor will advise you further.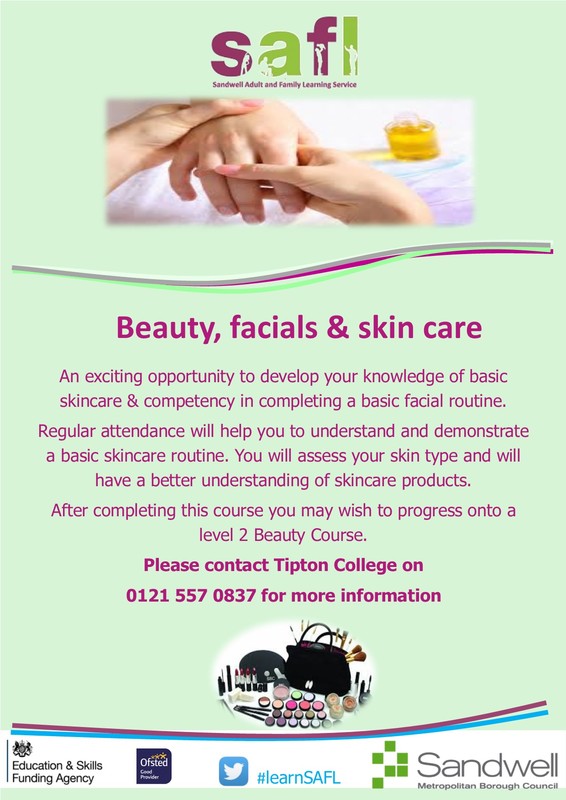 Creator: Shaun Honeyghan Published: 16 July 2018
BACK TO ALL NEWS