Would you like to improve your English and maths or develop your skills to help get that job you've always wanted?
Maybe you would just like to learn something new?
If so we have the course for you.
Download our new prospectus or call 0121 557 0837 for advice and further information about enrolment and initial assessment dates.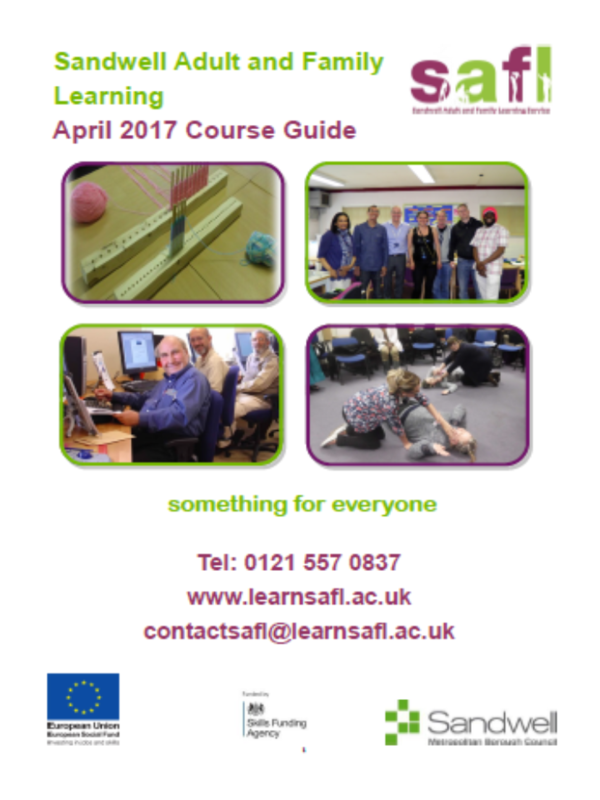 Creator: Kerry Davison Published: 12 April 2017
BACK TO ALL NEWS